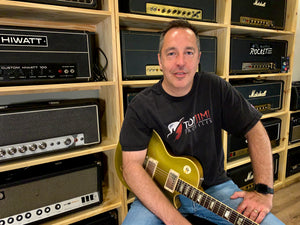 Big News!
We've spent years crafting the finest profiles available for the Kemper. Now it's time to turn our attention to TONEX! Get the same Top Jimi sound you know and love on our TONEX Tone Partner site.
TONEX Tone Partner Site
---
Welcome to Top Jimi Profiles
Our mission is simple: to provide professional-quality profiles for the Kemper Profiling Amplifier and TONEX ecosystem at musician-friendly prices. We take great pride in our company and in the profiles we sell. Our online store is designed to provide you with a safe and secure purchasing environment.
---
Note: You are purchasing a license to use these profiles for your own personal and/or professional use. The profiles are not for resale or any other unlicensed distribution, free or compensated. All amp brands are trademarked by their respective owners and are in no way affiliated with Top Jimi Profiles. The profiles simply seek to re-create the sound of the amplifiers listed and any use of brand names is strictly for comparison and descriptive purposes.