---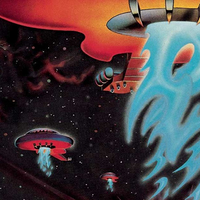 Top Jimi "Boston" Pack for the Kemper Profiling Amplifier
Seeking to recreate the sound heard on the recordings of the rock band Boston
Amps  Used During the Profiling Process: 1974 Marshall Super Lead, Rockman Sustainor
Speakers Used During the Profiling Process: 1970 Celestion 25W Greenback
Gain Range (Scale: 0 to 10): 0 to 8
Profile Type: Studio only (16 profiles). Merged profiles were not possible due to the extreme amounts of mid boost in the Boston sound, which confuses the Kemper merged profile creation process. The Rockman Sustainor ('94 profiles), includes speaker emulation in the signal path, so merged profiles weren't possible here either.
Jim's Comments: "The tones heard in this pack are truly legendary and instantly recognizable. As we found out, they can also be extremely difficult to obtain. The lead tones and clean tones are easily usable outside of playing Boston covers, as are the Marshall and Rockman-based rhythm tones. If you're in a cover band with a great singer, a fan of the band Boston, or just love these distinct guitar tones, you'll love this pack."
Please Note: Obviously, the guitar is a very important part of the signal chain, and differences between guitars will affect the tone. We used Jimi's 1954 Les Paul Standard with original 1950's PAF pickups as a neutral reference to build the profiles. If your guitar has a fuller tone, we recommend increasing the Treble and Presence together. Try increasing them both by 0.3 and see how that sounds. If your guitar is bright, try reducing the Treble and Presence by 0.3 and go from there. Humbucker-equipped guitars will come closest to the sound heard on the Boston recordings.
Profile Naming Decoder:
'76 = Emulates tones heard on the self-titled Boston album, released in 1976
'78 = Emulates tones heard on the second Boston album, Don't Look Back, released in 1978
'86 = Emulates tones heard on the third Boston album, Third Stage, released in 1986
'94 = Emulates tones heard on the 1994 album, Walk On
'13 = Emulates tones heard on the 2013 album, Life, Love & Hope
Some of the demo audio contains free (guitarless) backing tracks downloaded from YouTube. All guitar tones were recorded with the Kemper, Jimi's Les Paul, and the Boston Profile Pack.
Top Jimi Enterprises, LLC is in no way affiliated with the band Boston, Tom Scholz, Rockman, Marshall Amplification or Celestion International Ltd. Any mention of them is strictly for comparison or descriptive purposes.